Night Rider from Mr Fothergill's to make Garden Releaf debut
Company: Mr Fothergill's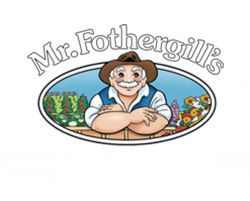 Richard Keegan, National Field Sales Manager for Mr Fothergill's, began his training for the 100-mile Garden ReLeaf bike ride on 16th March with a 5-mile cycle-ride in the dead of night as he was so embarrassed that someone might see him. He came back "knackered" and realised the gravity of what he had just agreed to do!

The problem started for Richard soon after Business Development Manager, Matt Jackson, suggested the ride. After agreeing, he realised he didn't even have a bike, so he had to borrow his partners bike and raise the saddle!
Training has continued and Richard comments: "After buying a little bit of kit - shorts, shoes and helmet – borrowing a bike from a mate and a lot of training rides in the snow, ice, rain and wind (a lot of the last two) I completed my first big ride last Saturday 74 miles. I'm really not sure how the day itself will go, but I am hoping riding with other people will make the whole thing easier but whatever, it's all for a great cause!"

Richard will be joined by Matt Jackson who ran the 20-mile walking course last year! Like Rich, he has trained hard and has also bought a new bike, lots of winter gear and a turbo trainer! Matt says, "it's been miserable at times training in this rotten weather but as long as we raise plenty of money for charity it is worth it!"

Richard and Matt are part of the Team Lightning Seeds from Mr Fothergills. They will be joined on the day by 20-mile walkers Tim Jeffries, Jeremy Sharp, Ian Cross, Alison Mulvaney and Chris Owen. In addition, staff at the Kentford HQ will be completing various fund-raising events in the Mr Fothergills HQ

To support the team, visit our JustGiving page by clicking here.