New national sales manager joins Fallen Fruits for GLEE
Company: Fallen Fruits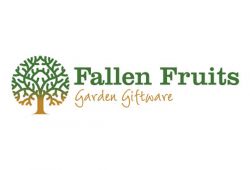 Fallen Fruits' newly appointed National Sales Manager, Edward Cantle has been getting to grips with his new role with the garden giftware company at this month's GLEE.

With previous positions held at Webbs, Stewart Plastics and most recently Tildenet, Edd brings with him over 15 years of experience in sales and marketing. This newest role with Fallen Fruits will see Edd maintaining sales across the UK as well as strengthening relationships with key stockists in the garden centre and giftware sectors.

Speaking of his new role, Edd enthused, " Fallen Fruits is renowned for its new product development and brilliant customer service skills. GLEE has given me the chance to really hit the ground running in terms of identifying and establishing key areas for progression. With the recent opening of the company's purpose built product showroom, there is a huge amount of scope for building upon significant customer relationships and I am delighted to be joining the team at such an exciting time. "

Commenting on Edd's arrival, Fallen Fruits Managing Director Michael Hall said, " Fallen Fruits is embarking on a period of real growth and we have ambitious plans to expand our presence in both the garden
centre and giftware sectors. Edd will play a key role in the development and delivery of these plans and we are confident that his wealth of experience and management skills will help to steer the company's progression over the coming years."

Garden retailers interested in working with Fallen Fruits can contact the company on 01584 873377 or by emailing sales@fallenfruits.co.uk.