New member to the sales team for Evergreen Horticulture
Company: Evergreen Horticulture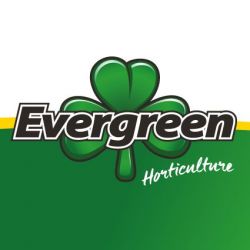 Evergreen Horticulture® is delighted to welcome Paul McDonagh who has joined our team as Regional Sales Manager for the South of England. Paul is genuinely passionate about working within the Gardening Industry and we are delighted that he has joined our UK sales team. His knowledge and expertise, combined with an enthusiastic approach to this industry sector, leaves us in no doubt that he will stand for everything we believe in as a business when servicing our customers and helping us grow our brand.
Paul has 9 years field sales experience working for companies such as GSK, Scott's Miracle Gro & Evergreen Garden Care. His previous role as Business Development Manager at Evergreen Garden Care seen him look after a £2.7m portfolio which included a mix of new and existing business. In addition to his past role with Evergreen Garden Care, Paul has worked within sales for Glaxo-Smith Kline & Scott's Miracle Gro over the past 9 years.
Paul says "I am extremely pleased to begin my new role at Evergreen Horticulture®. Evergreen, a family-run business harvesting and manufacturing peat & compost products since the 1960's, is already a well-established growing media manufacturer, servicing many customers within the UK, Ireland and abroad. Having visited Head Offices and having viewed their state-of-the-art manufacturing facilities, it leaves me in no doubt as to the sheer scale of their manufacturing capabilities. Their exceptional internal processes and attitude to go above and beyond for their customers ensures this flourishing family-run business delivers only the very best quality products and exceptional service. There is a young, enthusiastic management team who have great plans to take the business to new heights with the introduction of new, innovative growing media products with a keen emphasis on 'peat reduced' and 'peat free' products, environmentally-friendly packaging and further investments to their existing in-house haulage service and the addition of new stock-holding facilities within the UK mainland. I have every confidence that I can service my region with truly premium quality products, safe in the knowledge of the volumes they can produce. With their very own in-house haulage service which includes a fleet of 15 artic trucks and working in conjunction with committed sub-contractors, Evergreen can guarantee a prompt, all-year-round delivery service even during busy trading periods. For me, the future is bright at Evergreen and I look forward to contributing to their success story."
Paul officially joined us on Thursday 1 August 19 and will be representing our company at this year's Glee Exhibition taking place at the NEC Birmingham from Tuesday 10 to Thursday 12 September 2019, stand no. 6P20-Q21. We will also be exhibiting at the Four Oaks Trade Show, Macclesfield, Cheshire from Tue 3 to Wed 4 September 2019, stand no. B107-B019.
Please feel free to visit our stands to learn more about our exclusive range of expertly blended growing media products and our plans to develop our range.
We wish Paul every success in his new role.
Please contact Paul on +44 (0) 7841 590 160 or email: paul@evergreenpeat.com