New manager at Squire's Garden Centre in Woking
Company: Squire's Garden Centres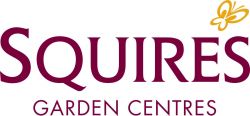 Squire's Garden Centres are delighted to announce the appointment of Ed Ridgeon as Manager at their Woking centre.
He brings with him a wealth of experience having been at Squire's for 6 years – as Assistant Manager at both the Badshot Lea and Twickenham centres. Prior to joining Squire's, Ed was in the finance sector. His passion for horticulture stems back to his University days when he studied for his Biological Sciences degree.
His role will be to maintain a great shopping experience for customers in Woking, who Ed described as "very knowledable and green fingered"!
Sarah Squire, Squire's Deputy Chairman commented on the appointment: "We are very pleased to appoint Ed Ridgeon as Manager at our Woking centre. His experience in horticulture, as well as his retail and financial knowledge, will ensure that Squire's in Woking continues to be successful, and offer a friendly shopping experience for local residents."
Squire's Garden Centres is a family business, and they will be celebrating their 80th anniversary next year.
www.squiresgardencentres.co.uk