New commercial lead for AMES
Company: AMES UK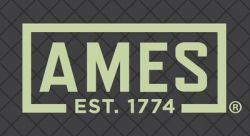 With a goal of £150million revenue within 3 years, AMES UK has ambitious growth plans for the future. Driving the business to achieve this target is their recently appointed Commercial Director, Nick Jones who now heads up sales, customer service, marketing and product management for the integrated business brands; Kelkay, La Hacienda and Apta.
Nick joins AMES UK having spent the past 10 years in another sector dominated by strong independent retailers. He has served in sales, marketing, customer service and product management roles in the Kitchen and Bathroom retail sector. This has given him a unique perspective on the opportunities and threats associated with independent retailing.
In his new role as Commercial Director, Nick is already overseeing an impressive 30% growth in the AMES business for 2021 and says that he now has clear visibility of further double-digit growth in the order book for 2022. He's planning how to extend that growth even further through a focus on new product development and introductions.
"Following an essential range rationalisation programme, my focus now is on new products and the development of a strong pipeline of innovation. Our three-year plan will see a channel-specific product introduction strategy to create and protect value in our four brands to the benefit of all our customers," said Nick.
Paul North, AMES UK MD says of Nick, "I'm so delighted to welcome Nick to the team. He will fit perfectly into the team where his practical skills and strategic leadership will be key to delivering our goals"
Although Nick's most recent commercial experience lies in the kitchens market, he confesses to being a bit of a closet gardener. "My ambition as a child was to become a landscape gardener, and I guess this role is about as close I am likely to get to that for now! Gardening remains a guilty pleasure for me and its one of the ways I enjoy spending my down time."
Nick's young family and most recent addition, a 10 month old Jackapoo named Chester, mean that 'down time' is something Nick is unlikely to see much of in the near future.
For more information on The AMES Companies go to http://global.ames.com
To find out more about Kelkay go to www.kelkay.com or e-mail salesenquiries@kelkay.co.uk or call 01405 869333
To find out more about La Hacienda go to www.lahacienda.co.uk or call 01285 762060
To find out more about Apta go to www.apta.co.uk