New area sales manager joins Vitax
Company: Vitax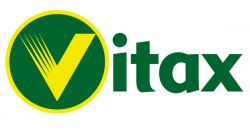 Following a period of sustained growth, Vitax has added to its sales team with the appointment of a new area sales manager to work across the South West.
Julian Franklin, who has over 20 years' experience working in the gardening and horticulture sector, joins from Town and Country where he was area sales manager for the South West for 17 years.
Responsible for managing existing customers as well as securing new business, Julian will be working with clients primarily across Somerset,Devon and Cornwall.
Julian will also be working closely with Vitax's existing South West area sales manager – Julian Goodhand - who will continue to cover Avon, Wilts, Hants and Dorset.
This is the first time Vitax has split its southern territory between two managers, but is essential to manage growth as Colin Wetherley-Mein, Vitax's sales manager, explains: "Vitax has experienced unprecedented growth over the past few years which has seen it customer base in the South West increase considerably.
"To enable Vitax to continue to provide a first-class customer experience, we have taken the decision to appoint a second area sales manager in the region to manage client relationships.
"Julian's experience speaks for itself and we are delighted to have him on board. Working in the area for over 17 years, Julian has already built a good network of contacts and has contact with the majority of our clients – which is essential for continuity."
Prior to joining Town and Country, Julian worked for Gibbs Palmer but says now is the time for change as Julian Franklin, Vitax's joint South West area sales manager, explains: "I have worked with Town and Country for the majority of my career and have thoroughly enjoyed my time there, but it is time for a new challenge.
"I know Vitax well and wanted to move to a company that is highly regarded in the industry. Having worked in London and the South East, I am now based in the West Country and will be able to utilise my knowledge of the area to help Vitax grow further."
Julian joins a sales team of 11 covering the UK and Ireland.