New appointments for RSW International Limited
Company: RSW International Limited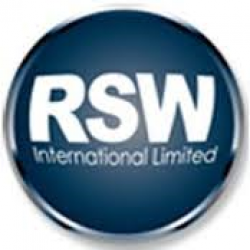 These recent appointments have been made to support the future growth of our business within the Garden & Leisure industry. As additional commitment to our current and evolving customer base RSW will also be exhibiting at Glee from 11th to 13th September 2017 in Hall 17 (Stand T34/U35), where we will be previewing our 2018 Spring/Summer Outdoor Dining Collections, which will be shown alongside our Pet collections which are rapidly growing in popularity within the Garden & Leisure industry.
RSW International limited; leading importers of Garden & Leisure products including; Christmas, Picnicware, Pet, Gift & Housewares are pleased to announce two new appointments to its growing business. Charles Tustain recently joined the Garden & Leisure team in July as Business Development Manager for the UK mainland. Charles with experience across several industries has been brought on board to further strengthen the Garden & Leisure team as part of our exciting future growth plans.

Charles said "I am overjoyed to join such a well established and respected company in RSW International Ltd. The positive future plans are very much in line with my own goals and ambitions going forward."

Lee Kennerley also takes up the post as Head of RSW's Garden & Leisure side of the business. Lee has worked within the Gift and Garden & Leisure industries for 20 years, representing companies such as LeisureGrow Products & Trans-Continental Group, and re-joining RSW back in June 2016 after 19 years. Lee will be responsible for the future development and growth of RSW's exposure within the Garden & Leisure sector.

Lee said "With the businesses further commitment to building on the foundations that this multi million pound UK based business already has in place, these are exciting times for the business, its longstanding and future customers alike. I have enjoyed the last 12 months in which we have built on existing relationships already in place in addition to building new ones too. I would like to take this opportunity to welcome Charles to the team, and wish him good luck in a rewarding role within a business I know is willing to work with its ever-growing client base to supply some of the best value products within the industry. The growth plans we have for the business are ambitious, and it's great to have him on board for this journey".