New appointments bolster The Stax Trade Centres sales teams
Company: Stax Trade centres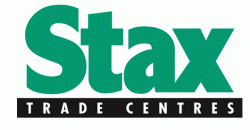 Leading hardware and gardening wholesaler Stax Trade Centres has announced details of two major new appointments which have been made to further strengthen the company's growing team based at its Manchester branch. Richard Cartwright and Andy Dilworth have joined the company as area sales representatives, with Richard taking on responsibility for North Wales and Merseyside, while Andy will focus on the rest of the North West region.
With particular expertise in horticulture, Richard has recently been involved in sales of various gardening and outdoor product lines from names such as Gardman, AFK, Leisuregrow, Henri Studio and Deco Pak. Having also previously worked as a garden centre manager, Richard has a detailed understanding of retail operations and brings a wealth of knowledge and experience to his new role.
Andy brings a similar wealth of sales talent and expertise to the 650-strong Stax team including section management and buyer roles at the Stax Leeds branch. Like Richard he also has particular experience of the garden and horticulture sector, having represented Gardman products, as well as other leading brands such as Evergrow, Flymo and Wilkinson Sword.
"These are two key appointments that will allow us to take our customer support service to the next level," explains Stax Operations Director, Tim Ball. "Both Richard and Andy have the experience they need to hit the ground running and they are a fantastic addition to an already great team. They share our passion for supporting independent retailers, so our customers in the North West, North Wales and Merseyside will really benefit from their positive approach and their knowledge of the wholesale market."
"I've been covering this territory for 12 years and so I know the customers really well," adds Richard. "I'm delighted to be joining a company which I've long admired, and which has earned itself a great reputation among those customers as a trusted supplier."
Richard and Andy will be helping customers across the region to maximise the many benefits of being a Stax customer, such as highly competitive wholesale prices, a reliable delivery service, a generous rebate scheme, the Till2Till EPOS integration tool and the increasingly popular Stax Perx reward scheme.
Stax is the UK's largest non-food wholesaler and provides genuine trade-only wholesale support for a wide range of independent retailers across the country.