New appointment brings a bright outlook for Vitax in Scotland
Company: Vitax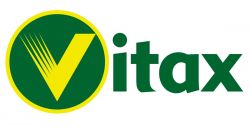 Vitax Limited is continuing with its recruitment drive with the appointment of a new area sales manager for Scotland.
James Miller, who has almost 10 years' experience working with market-leading brands in the horticulture sector, joins Vitax from BACC Marketing where he was a sales agent working for brands such as Gardman, Elho and Briers. Prior to joining BACC, James also held a variety of positions within garden centres including operations manager and customer services executive.
Responsible for managing and growing existing customers as well as securing new accounts, James will work closely with Vitax's distributors across Scotland as well as raise the profile of the company at regional trade shows.
Commenting on the appointment, Mark Butler – Vitax's national sales manager – says: "James' depth of experience of working with a range of brands in the gardening sector ensures he is well positioned and has the right contacts to grow Vitax's customer-base across Scotland.
"Vitax has recently launched a new range of specialist products for the 2019 season and we are excited at the opportunities we are seeing in Scotland. James will be responsible for building our reputation and knowledge of the products we manufacture to customers and we are delighted to have such an experienced manager on board."
Vitax is a family-owned business steeped in history, which is one of the main reasons James chose to make the move.
"I have used Vitax products for many years and feel there are multiple opportunities to grow the brand across Scotland," says James.
"The market for specialist products is growing and Vitax has a reputation in the sector for producing unique product ranges in direct response to customer need. This is opening up numerous opportunities in Scotland, which I am excited to explore and secure."
James joins a sales team of 10 covering the UK and Ireland.