Mr Fothergill's Seeds staff 'Smarten Up' to raise money as part of a £16,000 pledge for BBC Children in Need
Company: Mr Fothergill's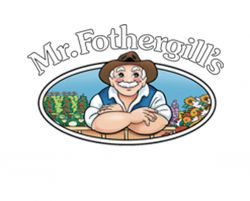 Staff at Mr Fothergill's Seeds dressed up for the occasion last week to help raise money for BBC Children in Need. Tim Jeffries, Mr Fothergill's Commercial Director donated £1 for each person who came to work wearing a tie, an idea which came about as he is normally the only person to wear one in the office!
Tim said "I thought it would be a great challenge for my colleagues to take a leaf out of my book and come to work wearing a tie! I am delighted with how many people took part and that we could do our bit to help raise money for such a great cause."
'Ties for Tim' was part of a week of fundraising activity at the Suffolk seed specialist, with staff also taking part in a cake bake, the Children in Need annual duck race and coming dressed up in their finest yellow or spotty outfits, with all proceeds going to BBC Children in Need.
The money raised during the week totalled over £400 and has been boosted by a further £15,800 from sales to date of Mr Fothergill's Sunflower Pudsey and Pumpkin Pudsey seed packets into retailers.
The two packets for children were launched earlier this year as part of Mr. Fothergill's partnership with BBC Children in Need, with 30p from each packet going to the charity. David Carey, Mr Fothergill's joint Managing Director commented "We are so pleased with the positive reaction we have had from our trade customers about our Children in Need seed packets. We are already receiving top up orders from our initial sell in, so are looking forward to being able to add to an already tremendous donation total over the coming season."
Sunflower Pudsey and Pumpkin Pudsey have an RRP £1.99 and are available now from selected garden retailers, online at www.mr-fothergills.co.uk and in selected Homebase stores.