More names confirmed for GIMA Day Conference
Company: GIMA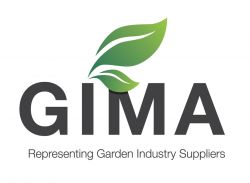 The annual GIMA Day Conference is fast approaching (19th March 2020), and with the latest names joining the agenda it is set to be a valuable day of learning and networking for both members and non-members.
19th March, Ettington Chase, Warwickshire
The latest name confirmed for 19th March is Phil Pond, from Scarlet Opus, the leading trends intelligence agency. During his session, Phil will be giving delegates an insight into how consumer and design trends are forecast, and how they can provide huge return on investment for companies who work with this type of information. There will also be a very brief snapshot to whet the appetite ahead of the Scarlet Opus led Consumer and Design Trends Seminar on 26th March, which is exclusively open to GIMA members.
Joining Phil on the roster will be Jane Lawler who has been working on GIMA's behalf to explore ways in which the trade association can support its members in their efforts to reduce the amount of single use plastic packaging. Jane will be outlining a new GIMA Plastic Packaging Pledge and will also highlight the range of support initiatives that are being put in place to help members achieve these targets.
This year's Day Conference will also be headlined by British Garden Centres' Phillippa Stubbs and well-known garden retailer, Guy Topping, MD of Barton Grange Garden Centre, both of which will be sharing their own personal insight into the growth and development of their retail offering. Both sessions are expected to provide some thought-provoking content and will shine a light on how the supply chain can be improved.
The Day Conference, which takes place following GIMA's AGM (open exclusively to fully paid-up members of the trade association), is also a great opportunity to network with other GIMA members. Non-members will also get the chance to discuss with the team the range of benefits associated with becoming a member of GIMA.
Find out more
Further information about the forthcoming GIMA AGM & Day Conference can be found at www.gima.org.uk. Open to both members and non-members, GIMA is urging interested parties to secure their places now as space is limited. Tickets cost £60 per person for GIMA members, and £120 per person for non-members. A buffet lunch and refreshments will be available throughout the day and is included in the ticket price.