More internal promotions and new recruits as Kelkay respond to business growth
Company: Kelkay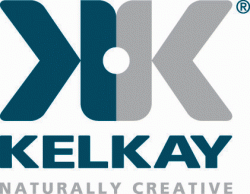 Kelkay has enjoyed significant business growth in recent years and the East Yorkshire family business has responded with investment in new plant and machinery to cope with the growing demand for landscape product from the garden centre market. The business has now taken a look at the management and staff they need to secure their long term growth plans which has resulted in a number of new key appointments and internal promotions.
Jonathan Wilson was promoted in February to the post of Operations Manager with a remit for the overall management of the Pollington site. Jonathan joined the business just over a year ago having relevant experience from both the landscape products and automotive industries which he has put to good use in improving the efficiency of the entire operation and overseeing a number of other new key appointments designed to further streamline the business.
The transport and logistics functions have also been significantly strengthened through several key changes and internal promotions. Barry King has been promoted to Logistics Manager, vacating the position of Transport Manager which has been filled by Gavin Jackson and at the same time Andrew Kerr was promoted to Senior Transport Planner. In Sales, Matthew Harrison stepped up into the role of Sales Office Manager with the objective of maintaining the company's reputation for excellent customer service and responsiveness.
Mark Rutter was recruited into the team as Quality & Safety Compliance Manager with clear objectives to refine business procedures leading to ISO 9001 accreditation, experience of which he brings from similar roles in the transport, waste and recycling sectors. Rachel Danby, who holds a NEBOSH diploma in Occupational Health & Safety subsequently joined to manage all aspects of Health & Safety on the site following several years' experience in a similar manufacturing business. Peter Jenkins was also appointed in March as Engineering Manager.
"It's been a very busy time on recruitment, training and reorganisation in the operations side of the business, but that's precisely what you might expect in a business that is growing and developing so rapidly" commented Jonathan. "It's a credit to the team that they have all risen to the challenge throughout an extremely busy period for the business, we are all looking forward to further exciting developments in the coming season!"
Antony Harker confirmed that there are further planned changes and the recruitment drive is not over yet. "The success of our 2017 new products and merchandising offer means that I expect to be further strengthening the sales and transport teams with new appointments in the next few weeks" he added.

To find out more about Kelkay's range of decorative aggregates and their other successful garden landscaping brands, go to www.kelkay.com or e-mail the general enquiries office on salesenquiries@kelkay.co.uk or call 01405 869333