Mike Burks to take over as GCA Chairman for 2020/21
Company: Garden Centre Association's (GCA)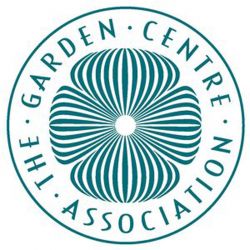 Mike Burks will take over as Garden Centre Association (GCA) Chairman for 2020/21 at the start of the organisation's annual conference from next week (January 27, 2020).
Mike, who is the Managing Director of The Gardens Group, will take the reins from outgoing Chairman, Mike Lind, who is also Managing Director of Monkton Elm Garden & Pet Centre.
He said: "I am greatly looking forward to my chairmanship and am lucky that the GCA has been in excellent hands with Mike Lind. With the association in such good shape, I can focus much of my time on driving forward with new initiatives and plan to visit many garden centres, attend meetings and work closely with the team to develop GROW, an e-learning tool that is very close to my heart, to make sure our members can get the most out of this valuable system.
"As well as sharing membership success stories, I'm keen to demonstrate the role that the industry can play in protecting wildlife and the environment, as well as bringing people together through plants and gardening to promote better health and wellbeing.
"We are in an enviable position, in that so many trends and needs of the modern world cross our path, so we need to work together to make the most of these opportunities."
The Chairman of the GCA works closely with the GCA Executive and full Board of elected directors.
The GCA supports constructive relationships with other entities connected with retail and wholesale in the sector and promotes best practice across the industry.
Iain Wylie, Chief Executive of the GCA, said: "I am thrilled to have Mike as the new Chairman and congratulate him on being elected by our members.
"I am really looking forward to working with him when he takes on the role. He has already helped tremendously with the organising of our conference, which we will ensure will be bigger and better than ever."
Mike has been on the GCA Executive Committee for more than 10 years.
He has also played an integral part in the creation and delivery of the GCA's Garden Retail Online Workshops (GROW) which aims to give garden centres an opportunity to train staff to ensure their level of basic horticultural understanding is increased and that the necessary compliance training on topics such as health and safety and food hygiene is delivered.
Graduating with an honours degree in Horticulture from the University of Bath, Mike and his wife Louise, who is also a graduate in Horticulture from the University of Bath, founded The Gardens Group in 1987 with the opening of Castle Gardens in Sherborne. It has since expanded with the opening of Brimsmore Gardens in Yeovil in 1992 and Poundbury Gardens near Dorchester in 2006.
Although very much based in plants and core gardening, the garden centres are also renowned for their Christmas displays from October to December each year and Castle Gardens has won the GCA's Christmas display competition nine times in the last 10 years.
Mike follows in the footsteps of his brother Peter Burks, who was GCA Chairman from 2012 until 2014.
For other information, please call 01244 952170, visit www.gca.org.uk, log on to www.facebook.com/pages/GardenCentreAssociation or follow the organisation on Twitter at www.twitter.com/GC_Association.