Meadow View Stone strengthen their extensive sales team
Company: Meadow View Stone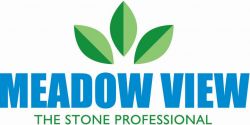 Meadow View Stone have strengthened their extensive sales team with the appointment of two further sales agents, who will be responsible for developing and promoting the Meadow View brand in the South East and East Anglia Regions.
James Worby has been appointed to cover South London and the South East and brings a wealth of industry knowledge, gained over the last 26 years, together with first-hand retail experience whilst working within the Garden Centre sector. Having spent the majority of his working life in and around the Garden Centre industry, before forming his own sales agency back in 2010, James has an immense understanding from both a customer and supplier perspective.
Further complementing the team is Chris Newland who covers North London and East Anglia and who similarly brings a wealth of sales and industry expertise to the team. Chris has undertaken various sales roles within the Garden Centre sector for the last twenty years, managing numerous principals. Chris' knowledge, particularly of the Stoneware, makes him a great attribute to the Meadow View team and an ideal choice in developing and expanding the business profile in his area.
Simon Routledge, Sales Director remarked… "I am very pleased in appointing two highly experienced sales agents for the South East and I'm confident that their dedication, strong working relations and customer service skills, will further aid us in expanding Meadow View Stones presence in the garden centre industry".
James and his assistant Ollie will be responsible for Meadow View accounts in Kent, Sussex, Surrey, Hampshire and South London.
Chris will be responsible for Meadow View accounts in North London, Norfolk, Suffolk, Essex, Hertfordshire, Bedfordshire, Middlesex and Buckingham
For further detail's contact Meadow View Stone on Tel: 01948 841607 or emailing info@meadowviewstone.co.uk.