Maxwell Asare joins Evergreen Horticulture as National Account Manager
Company: Evergreen Horticulture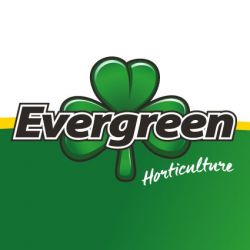 Evergreen Horticulture welcomes Maxwell Asare who joins this month as National Account Manager to the UK mainland.
Maxwell has worked within the horticultural industry for almost 12 years now and has amassed a wealth of experience from a retail growing media perspective and commercial grower also. Maxwell previously served as a buyer for 9 years at WM Morrison's supermarket and an additional 2.5 years as a buyer for QD Stores within their horticultural division.
Maxwell says "I am excited to remain within the horticultural category and service this great industry. What's even more exciting is the shift from 'Buyer' to 'Seller', a role and challenge I very much welcome. I feel my experience as a buyer, predominantly, will stand me in good stead as I have a clear understanding as to what the consumer wants from their growing media in terms of price, promotion, quality, consistency, delivery and overall service.
I am confident that my experience to date will be to the benefit of Evergreen Horticulture, a reputable family-run horticultural manufacturer for 60 years now.
My objectives will be to drive the brand and their quality assured growing media and substrate products, whilst keeping our customers happy and more importantly their end consumer.
I am excited for this next chapter and new challenge. My first formal representation of the company will be at our stand no. 14 at this year's HTA Nursery Supply Show on 20 & 21 June and I very much look forward to attending the event."
We wish Maxwell every success in his new role.