Mark Pitman joins Wildlife World
Company: Wildlife World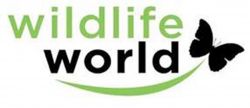 Wildlife World, Europe's leading designer and manufacturer of wildlife products have appointed Mark Pitman to their Management team, who joins the business in January 2020 to lead their Marketing function, alongside a progressive development plan for future growth
Mark has over 30 years experience in the horticultural industry, working for Notcutts, Capital Gardens, Hillier Nurseries, and most recently for the John Lewis Partnership, at Longstock Park Nursery in Hampshire, on the Waitrose & Partners Farm, Leckford Estate.
Norman Sellers, MD, said " I am delighted to welcome Mark to Wildlife World, we have a fantastic team in the business who are all committed to its success, and Mark's industry experience will be invaluable to us as we develop our strategic plans for the future"
Mark commented " Wildlife World are an innovative and well respected company, and I'm really pleased to be joining them. It's an exciting time for everyone as we have some great plans for growth"
Wildlife World, celebrating their 20th anniversary this year, design all their products at their Workshops near Tetbury, Gloucestershire, testing them at their own farm and woodlands and are pioneers in promoting conservation awareness and education. Quality of design and manufacture using naturally durable and sustainable materials is paramount in everything they make.