Key sales appointments at Crest Garden
Company: Crest Garden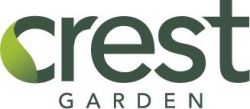 Crest Garden have increased their sales team with the appointment of a National Account Manager and a new Area Sales Manager.

Katie Smith joins the company as National Account Manager responsible for national, multiple, online and key international accounts. She has a background in medical sales and has travelled extensively. Her experience includes business planning, sales training and organising in-store events. Commenting on her appointment, Colin Smart, Commercial Director said "Katie brings a vast amount of big brand experience to the Crest Team and we look forward to her driving the Award winning Crest Brands forward"

Hannah Shoesmith knows the garden industry well, joining Crest as Area Sales Manager from a well known garden centre where she was an experienced buyer of garden sundries. Crest Garden Sales Manager, Adrian Aitken, said "We are really pleased to welcome Hannah to the team. Her experience of the garden centre shop floor and buying office will be a huge benefit in her new role. With both our 'Dig for Victory' campaign and the launch of our Autumn promotions, Hannah has exciting times ahead."

The Crest Garden brands of Kent & Stowe and Flopro received three major Awards at the recent GIMA Awards ceremony covering product, marketing in-store and international sales which is a great credit to the team and reflects the level of investment which has been made in the business.