Company: Kelkay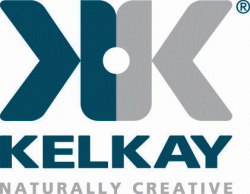 Antony Harker and his partner Hayley have been running Kelkay for over 15 years and as it's grown, more of the family have joined the business.
Their daughters Cally and Kelsey both now work full time in the team, although in recent months Cally has had to take at least a few weeks off thanks to the arrival of her new baby daughter, Erin Olivia. Erin is Antony and Hayleys' first grandchild, and it looks like there'll be no time wasted in getting her initiated into the family business. Cally worked up until only three days before Erin was born and was back at her desk when Erin was only two weeks old.
"It seems like the whole family has the Kelkay work ethic in their blood" said Antony "but I have to admit to enjoying time out with my family, especially when we've just come through a really busy and exciting period like the run up to GLEE when it was all hands on deck for several weeks non stop!"
Antony and Hayley will be taking some time off with the family next month for a short holiday before getting back into the busy pre-season. In the meantime, Antony is slowing up just enough to give his baby grandaughter her first initiation into the Kelkay family business!