Adam Taylor joins HTA Board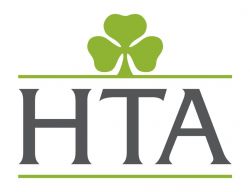 Adam Taylor, Director of Taylors Bulbs, has joined the HTA Board as vice-president elect it has been confirmed today.
O.A.Taylor & Sons Bulbs Ltd., based in Holbeach in Lincolnshire, is the largest bulb company in the country supplying garden centres, nurseries and landscapers throughout the UK and Ireland. The company incorporates their specialist daffodil division, Walkers Bulbs, which continues to enjoy great success having won their 23rd consecutive gold medal at this year's RHS Chelsea Flower Show for their display of narcissus.
Adam Taylor said "I feel very honoured to be appointed to such a prestigious position on the Board of the HTA, and I look forward to working on behalf of our industry with the rest of the Board, making sure our voices are heard where needed."
Also, in a statutory appointment HTA Finance Director Alex Vick has joined the Board with Anne Clark, Martin Simmons and Raoul Curtis-Machin (HTA Directors of HR, Operations and Horticulture respectively) joining as executive directors.
All these appointments will be ratified at the HTA AGM which takes place on 6 December at the new HTA offices at Horticulture House, Chilton, Oxfordshire, OX110RN.
Carol Paris, HTA Chief Executive comments, "We welcome Adam Taylor to the HTA Board as vice president-elect and look forward to his contribution representing growers. Taylors Bulbs is a long established family business and I am sure that Adam will bring a wealth of experience and expertise to the table. Furthermore, the additional appointment of HTA Directors to the Board strengthens our core executive team enabling us to deliver the very best for our members."