Katie Blake appoint two new sales representatives
Company: Katie Blake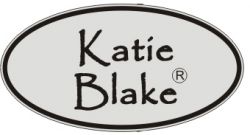 Jack Whiteley, Chairman and CEO of Glencrest Seatex the home for Katie Blake Outdoor Furniture, is pleased to announce the appointment of two new Sales Representatives.
Glencrest Seatex, the holding company for Katie Blake Garden Furniture, are pleased to announce that James Mitchell and Becky Rose of JBM Sales, are joining them to cover the South West and South Wales with immediate effect. Their knowledge of the Garden Sector speaks for itself, with a career in the Industry dating back many years, they are well known throughout the trade. Katie Blake has seen a major increase in business over the past 5 years with their furniture outselling other brands two to one. Becky said 'It is an important ethos for JBM Sales to offer a great product that not only sells well but has quality built in. Katie Blake fulfils this for us in every way, and we are looking forward to showing off the fantastic ranges Glencrest have to offer!'.
So look out you people down there in the South West, James and Becky will soon be calling on you with our full product range.
www.katieblake.co.uk and www.glencrestseatex.co.uk