Josh to speak at GCA Conference
Company: GCA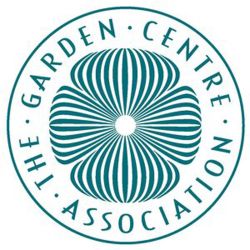 Global Consultancy Director Josh McBain will be offering Garden Centre Association (GCA) members an insight into 'The Future of Garden Retailing' at its 2024 Conference in January (January 28 until 31, 2024).
Josh is the first speaker to take to the podium on Monday, January 29 and will illuminate attendees with his predictions for garden centres – the main theme for 2024's event.
Chairman Elect for 2024/25, Will Blake, explains: "Josh is Global Consultancy Director at Foresight Factory and led the research for the Ornamental Horticulture Roundtable Group's 'Growing a Green Economy' report in 2021, which demonstrated the future value the industry could have in driving UK economic growth.
"He's also been listed by Data IQ magazine as one of the top 100 most influential people working in Big Data in the UK."
Josh joined Foresight Factory in 2012 and has since then been heavily involved in developing the company's thinking towards the future of sustainability, retail, technology and the consumer world.
Expanding the company's trend analysis, he has worked with industry bodies and leading global brands to produce a wide range of reports on topics from the future of Ornamental Horticulture to the Fourth Industrial Revolution.
Josh has presented regularly at horticultural industry events during the past decade including those for the Horticultural Trades Association (HTA), Garden Industry's Manufacturers' Association (GIMA) and the International Association of Horticultural Producers (AIPH).
GCA CEO, Peter Burks says: "We're really looking forward to hearing what insights Josh can offer us all to help us drive our industry forward and so it continues to prosper in the future. This year's conference is very much about the way ahead and how we evolve and cover all the opportunities available to us, as well as ensuring we're doing all that we can do with regards to sustainability too.
"To find out more about our 2024 conference, please visit our members' section on our website. There is also a dedicated email for any queries members, and those wishing to book, may have: conference@gca.org.uk. If non-members would like to join us, so they can attend, please email us via info@gca.org.uk. Until the end of November 2023, we're also offering a 10% off discount to early bookers.
"There are other discounts available for garden centres who have not been to our conference before and for Young People in Horticulture Association (YPHA) members too."
Its 2024 annual GCA Conference will be held at the De Vere Cotswold Water Park Hotel near Cirencester, Gloucestershire from January 28 until 31, 2024 and places can be booked via www.gca.org.uk.