John Chambers strengthens team with new Wildflower Production Supervisor
Company: Green-tech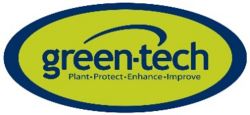 The Wildflower seed arm of Green-tech, John Chambers Wildflower Seed, is delighted to announce that Jason Brits joins them in a newly created position of Wildflower Production Supervisor.
This is a new role with responsibility for the production function of the in-house wildflower seed department. It will bring together elements of the back-office functions, providing visibility all the way through the process, from initial order right through to fulfilment.
Business Development Director Mark Wood explains, "The John Chambers brand has seen significant growth in the last five years, and we have orders for some major infrastructure projects that are planned over the next five years. It is therefore time to bring in additional resource to oversee the production and operational element of the process, from cradle to grave, to ensure we maintain the highest level of service that John Chambers customers have come to expect."
Stuart Ball, John Chambers Wildflower Manager comments, "I am delighted to welcome Jason to the team, he brings fresh ideas and a new point of view to our current processes. He will have a positive impact on the team and how we do things moving forward. This new role will free up the production side of the Green-tech Operations department as they had traditionally fulfilled many of the tasks that Jason's role now encompasses."
John Chambers Wildflower Seed has a 40-year history of supplying native British produced wildflower seed and mixes to landscape and garden lovers across the UK. John Chambers is one of the leading authorities on native wildflower seed, distributing a comprehensive range of products that protect, enhance and improve the landscape environment.
Jason adds - "I'm really happy to have joined the John Chambers team. I naturally gravitated towards John Chambers and Green-tech with my interest in the environment, urban green space, and wilderness sustainability. The incredibly welcoming folk in the team here have made it easy to adapt and I'm fortunate enough to be in this new role with John Chambers as they grow further."
If you are interested in joining Green-tech and building a career within the landscaping industry, click the link below to check out their careers page with all current vacancies. www.green-tech.co.uk/about-us/careers