It's all grow at Briers with new additions to the team!
Company: Briers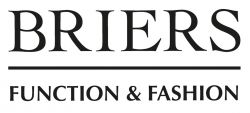 Jackie Eades, Managing Director: "I am extremely happy to welcome Liam Walsh to this company. He will be our International Sales Manager, dealing with communications and sales across Europe and America. Previously working for Kelkay and other top UK brands, Liam brings invaluable knowledge and experience to our team".
Further strengthening the team is Mike Cook, formerly with Garden & Leisure and Wyevale Garden Centres. Mike brings yet more retail experience along with a background that spans retail management, group buying, marketing, online and social media which will be invaluable to the business. Mike, who is a very keen horticulturist, speaks French and German, so a very good match in skillset to support our export drive as Business Coordinator.