Is this the most experienced sales team in the industry?
Company: Kelkay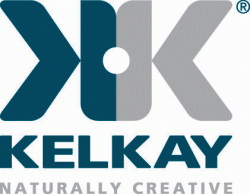 Richard Pyrah is celebrating almost 20 years in the industry and the last 10 of those as Sales Director at Kelkay but in terms of his length of service at the East Yorkshire company he is really still one of the rooky team! The eight most senior and experienced sales people at Kelkay have a total of more than 250 years of industry experience and several of the team have been with founder and MD Antony Harker right from the start-up of the business in 2001.
In the North of England, Neil Williamson signed up with Kelkay on day 1 and he brings over 25 years of industry experience and a wealth of knowledge. In the Midlands, Anthony Bradbeer, in the East Mervyn Ducker and Andy Roe, in the South Spencer Goodall and in Scotland, Stuart Denholm are some of the most respected and long serving experience sales professionals in gardening.

Perhaps another factor in the team's success is that in addition to seasoned sales professionals, the team includes several ex retail buyers and store managers who bring a unique insight and understanding of garden centre requirements. In the North the team includes members who previously worked at Dobbies, Stapeley and Tong, whilst the Southern team has several ex Wyevale staff.

"I've made it a mission for the business to cultivate a positive and ambitious sales team who really understand our garden centre customers" said Antony Harker. "By attracting the most experienced and respected people we've created the strongest sales force in the industry and we owe a great deal of Kelkay's success to their commitment and hard work. It's not so difficult to find ambitious sales professionals, but finding people who also understand and respect the unique garden centre sector is an entirely different challenge."

Richard Pyrah added "I am so proud of what we've achieved and the team of sales staff and agents we've built over the past few years. I'm pleased to have been joined by the highly experienced Al Sheppard in August 2015, who brings a wealth of knowledge to the business, having worked in the Gardening Industry since the age of 13. With some 30 years of experience under his belt, Al has been influential in nailing down some large group centre accounts. Together with the agency teams – who remain a constant and powerful resource, we are in turn managing business growth through our network of independent accounts."

In total, the Kelkay Garden Centre Sales team includes 23 managers and agents who cover the whole of the British Isles and Ireland, surely the most experienced and comprehensive sales team in gardening!
To find out more about Kelkay and their successful garden landscaping products, go to www.kelkay.com or e-mail the general enquiries office on salesenquiries@kelkay.co.uk