Introducing new HTA Board members
Company: HTA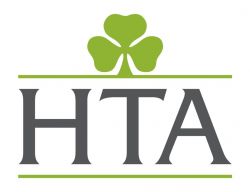 The Horticultural Trades Association (HTA) has announced the appointment of Matthew Bent, the Managing Director from Bents Garden & Home near Warrington, to the HTA Board as a non-executive director.
Matthew Bent said, "I am delighted and proud to have been selected for this post. The HTA has a strong and meaningful purpose in the garden industry and I am looking forward to working with the board and members to help provide additional support and advice from a retailer's perspective."
Commenting on the appointment Adam Taylor, HTA President, said, "We are delighted that Matthew has joined the HTA Board. Bents are recognised across the industry as exemplars of garden retail practice and the appointment of Matthew will strengthen our retailer representation at Board level."
Matthew will attend his first HTA Board meeting in June, along with Richard Pyrah from Kelkay who takes his place on the Board as the new GIMA President.
Adam Taylor adds, "I would also like to take the opportunity to welcome Richard Pyrah to the Board as the new GIMA President and thank Chris Ramsden for his contribution to the HTA Board during his tenure as GIMA President. Both Richard and Chris will attend the next meeting to ensure a slick handover."
The HTA Board consists of:-
Adam Taylor – Taylors Bulbs – President
Adam Wigglesworth – Aylett Nurseries – Immediate Past President
Alex Vick – HTA Senior Executive and Finance Director
Bob Hewitt – Klondyke Garden Centres – non-executive director
Chris Ramsden – Hozelock – ex-GIMA President – non-executive director
Matthew Bent – Bents Garden & Home - non-executive director
Richard Pyrah – Kelkay – GIMA President - non-executive director
Sandy Shepherd – Ball Colegrave - non-executive director
Simon Fraser – Ben Reid Garden Centre - non-executive director