Hale appoints trade show marketing manager
Company: Hale Events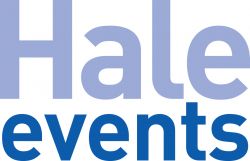 Cait Daniels, of Ginger Creations, has taken on the role of marketing manager for Hale Events. Cait has been responsible for delivering the marketing content for Hale Events shows since 2010 together with Jennifer Trotman, who works with Cait to create content for press and websites, as well as building social media awareness, particularly through Twitter.
Hale Events, who are based in Somerset, organise trade shows in the South & South West of England. Their events provide professional buyers with all the latest products and services for the Gift & Home, and Food, Drink & Hospitality sectors.
Mike Anderson, Hale's MD commented: "We are delighted to see Cait step up to this role, which will see her take responsibility for the budgeting, planning and delivery of all the marketing content for our shows. Her organisational and communication skills are going to help us enhance the quality of the information provided to our customers. Cait has already re-developed all of our websites, and helped form the current identities of our trade shows. We look forward to working with her going forward."
Cait commented "I look forward to this opportunity. Hale Events organise trade shows where passion and purpose come together, and I am thrilled to be part of the team."
For information about Hale's trade shows, visit www.hale-events.com or call them on 01934 733433.