Company: Green-tech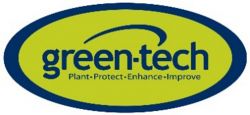 The Green-tree team has expanded with the arrival of Anna Wilcox who joins the team as an Operations Assistant.
Anna will be assisting and supporting the team in an administrative capacity and will be helping with orders, invoicing and general customer support.
Green-tree is the soil and substrates arm of leading landscape supplier Green-tech; producing and supplying a range of high quality top soils, amenity tree soils, roof garden substrates and bespoke soil mixes.
In April Green-tree announced their product partnership with world-leading biochar company Carbon Gold which led to the launch of Green-tree Topsoil, Green-tree Amenity Tree Soil and Green-tree Roof Garden Substrates pre-blended with Carbon Gold's Tree Growth Enhancer to significantly increase survival rates of trees and plants.
Green-tech has recently purchased a 10-acre site and has commissioned a new purpose build to house their expanding business, which will include a Green-tree soil storage area three times the size of the current one to meet growing demand.
Green-tree Business Manager said, "Anna has settled in well and is proving a great asset to the team. We have seen an increase in output following the news about our Carbon Gold partnership. Gearing up for our move has also increased our workload and with the addition of a new soil site in Scrooby, South Yorkshire, we are budgeted to move a further 10,000 tonnes of topsoil this year which will obviously see an increase in the department's workload. Anna has arrived at a perfect time to ensure orders are met and customer care levels remain strong."