Green-tech's headcount is on the rise
Company: Green-tech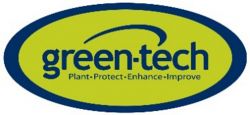 Green-tech has announced that it has strengthened its team once more. Four new faces join the team at their newly built premises at Rabbit Hill Business Park in North Yorkshire.
The new recruits take Green-tech's headcount to 63 and include Sharon Finlayson who will be supporting the accounts department as Finance Assistant, Mandy Shires who joins the reception team and Josh Forster and James McNeil who join as Technical Sales Advisors.
The number of product lines it offers and stock holding capabilities make Green-tech one of the largest landscape suppliers in the UK. Its dedication to customer care, fast delivery and competitive prices are all part of the reason Green-tech is so hugely popular with its increasing customer base.
The positions have all been created to meet demand as Green-tech continues to thrive. In continued tough economic conditions Greentech has shown year on year growth and has taken away several prestigious awards including APL Manufacturer Supplier of the Year and Best Rural Business.
Green-tech's workforce will continue to increase as the company has further plans to recruit as it strives to meet its ambitious growth plans of doubling turnover over the next five years.
Founder and Chairman, Richard Kay explains "We deliver what we say and people like that. It is part of the reason they come back to us time and time again and why we continue to be successful. We continually invest in our staff, continually look at new innovative products or ways to improve existing products; look at new markets and opportunities - we literally never stop. Green-tech is a fantastic business to be involved in – we work hard but hard work pays off and we have a lot of fun while we're at it."
If you have a 'can do' mentality, are driven to succeed and think you have something special to offer you should email your CV and salary aspirations to careers@green-tech.co.uk.

www.green-tech.co.uk