Green-tech welcomes additional staff to meet increasing demand
Company: Green-tech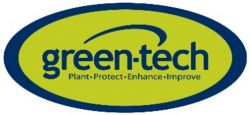 Green-tech has recently welcomed four new recruits to join their sales and warehouse teams.
Having experienced significant growth over the last 18 months, Green-tech's headcount has now hit 85.
The sales team is being supported by new starters James Webster, Gabriel Bradley, and Ben Simpson. The warehouse and production teams have undertaken a re-structure and sees long standing team member Sam Jackson being promoted to Production Manager. Cameron Fyfe and George Barton have recently joined the warehouse team and will be joined by another new starter in early June.
The company currently has additional vacancies for an Online Sales Administrator, a Credit Control Assistant and a Buying Apprentice. They anticipate their numbers reaching 90 by the end of the year.
The latest additions arrive at a time of continued growth and expansion for the UKs leading landscape supplier. The positions have all been created to meet demand as the company continues to thrive. In an increasingly competitive marketplace and still uncertain economic conditions, Green-tech has experienced exceptional growth over the last 3 years. Their secret? Managing Director Rachel Kay explains "staff development and product innovation is key. We listen to our customers and we deliver amazing customer service; getting it right first time every time. We continuously review costs, processes and products. And, of course our people. We have a first-class team."
Chairman Richard Kay continues, "We set out ambitious growth plans in 2015. The build of our business park in North Yorkshire, offices and vast warehousing facilities gave us the infrastructure needed to achieve our ambitious targets. Our growth has been planned and we are on track to reach our goals by 2020."
Green-tech has a successful apprentice programme running in conjunction with Craven College. Their first two apprentices have recently passed their courses and have been offered contracts within the business. They currently have another apprentice in the dispatch department and are recruiting for a buying apprentice; with further apprentice positions planned for the future.
If you think you have what it takes to join the Green-tech team you should email your CV and salary aspirations to careers@green-tech.co.uk