Green-tech Specifier team grows with addition of Arboriculturist
Company: Green-tech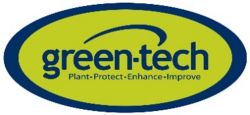 Green-tech is pleased to announce that Emily Murray has joined their specification team.
Green-tech Specifier is the specification arm of leading landscape supplier Green-tech. The department focuses on technical specification and sourcing landscape solutions for landscape architects, contractors, and garden designers.
Emily brings with her a wealth of knowledge in the Arboriculture and Horticulture fields, having studied both areas to degree level at Askham Bryan College. Emily is the second student from Askham Bryan to join the team. Georgia Gilbert joined in 2019 and has since progressed to John Chambers Wildflower Key Account Manager.
Emily has been brought in to work with the specification team, looking at urban tree planting projects and ensuring that our product range remains at the leading edge of the tree planting arena.
As well as specialising in arboriculture, Emily, alongside Georgia, is leading the internal working group to better understand the Biodiversity Net Gain changes coming into effect. By understanding Biodiversity Net Gain habitat creation needs, Emily will advise on how Green-tech should be positioned and how the company can use its breadth of knowledge, products and services to assist landscape architects, designers and contractors in project planning and delivery.
Mark Wood, Business Development Director at Green-tech comments, "I am delighted that Emily has joined the team. Her knowledge is proving invaluable, and she is already making an impact. She is in a role that will only keep expanding. The Specifier team provide technical advice and guidance for urban landscape projects from drawing right through to project specification. We work with clients from the tendering process through to onsite training and installation to ensure the most appropriate tree planting solutions are incorporated into a project. Emily's experience and skillset is incredibly beneficial."