Green-tech expands its team to meet increasing demand
Company: Green-tech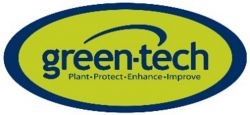 Green-tech's operations department welcomes two new starters to strengthen its team.
School leaver George Goodier is the latest Apprentice to join Green-tech. George is undertaking a Business Administration apprenticeship operated through Tyro Training, the commercial training division of Craven College.
George's apprenticeship will see him working in the operations, production and dispatch departments. He said,
"For me an apprenticeship was a great option. I've just finished my GCSEs and I'm predicted good grades but I really didn't want to continue in full time education, but because I'm under 18 I couldn't just leave school. When I saw that Green-tech was recruiting I was delighted. It's just up the road from where I live, it's a job but I'm learning, I have prospects and I'm earning money."
Franky Blakey joins Green-tech as the Operations Co-ordinator. A role that will see her co-ordinating the hundreds of daily orders from sales through to delivery.
Franky has a background in haulage and farming and has joined the Operations team from Land Rover where she was a Sales Administrator, before catching the eye of Green-tech's Managing Director Rachel Kay. Rachel was so impressed by the service she received from Franky that when a position became available at Green-tech she invited her to come in for an interview.
Franky said, "I'm loving working at Green-tech. It's fast-paced and great fun. Operations is such a busy department and I've got to juggle the needs of the sales team, the customer, the warehouse and the haulage companies. I enjoy a Vodka when I get home and sleep well at nights!"
The positions have all been created to meet demand as Green-tech continues to thrive. The company said it will continue to recruit to meet the company's ambitious growth plans of reaching £20 million turnover by 2020.
George and Franky are the latest to join the Green-tech team which now stands at 68. They join Roland Rollinson, Arron Grange and Niki Westbury who have all recently joined the sales team as Technical Sales Advisors. Roland, Arron and Niki will be helping and advising customers on the right product for their project from an extensive portfolio of over 6000 products.
Green-tech's Purchasing Manager, Tom Parker explains, "We are continually investing in the business and our staff. We have ambitious plans to grow the company over the next three years and are always on the lookout for hard-working and enthusiastic people to join us. We took on our first Apprentices earlier this year and they are working out really well. It's been a great way of attracting enthusiastic talent with fresh ideas. The vacancy for Franky's role came about due to an internal promotion. We offer career progression to all of our people and always promote internally where we can."
If you have a 'can do' mentality, are driven to succeed and think you have something special to offer you should email your CV and salary aspirations to careers@green-tech.co.uk