Glee expands team to meet ongoing demand
Company: Glee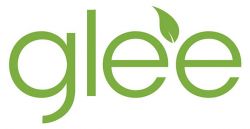 As Glee 2016 becomes a distant memory the garden retail industry is starting to look ahead to the 2017 show. With exhibitor bookings up 19% year-on-year, the Glee team has expanded to meet growing demand, particularly from international markets.
Alix Mariello has joined the Glee team as International Sales Manager. Alix's responsibilities will include new business development with a particular emphasis on growing Glee's international exhibitor base, as well as driving exhibition stand sales within the show's plant and pet sectors.
Alix will join Glee's dedicated team which already includes Licia Viscito, Lara Anderson, James Kenton and event director, Matthew Mein.
Glee's event director Matthew Mein said: "We're incredibly pleased to welcome Alix to the team. She has already made her mark, and no doubt her experience from her previous role as senior manager within an international business development company will pay dividends as we look at ways to expand Glee's offering in 2017 and beyond, as well as ensuring exhibitors have a strong and ongoing support network before, during and after their time at the show."
Since the close of Glee 2016, the show has witnessed a record-breaking start to its re-booking process, with floorspace filling up fast. Core brands who have already confirmed their presence at Glee 2017 include Westland Horticulture, Bonningtons, Gardman, Apta, Smart Garden Products, Elho, Briers, Kelkay, SBM Life Science (previously Bayer), Woodlodge, The Scotts Miracle Gro Company, Kaemingk, Cadix, Petface, Town & Country, and Burgon & Ball. Eden Greenhouses, Evergreen Peat Products and Vitavia have all confirmed their return to Glee during 2017 after a short break from exhibiting.
Brand new exhibitors set to make their Glee debut come September will include Koopman, a key Dutch supplier, German gift wholesalers, Hellmann-Versand, Sporting Wholesale UK, Crystal World, Bidvest Wholesale, Potters Crouch Candles and Chive.
Find out more
Glee is the UK's leading garden retail show, focussing on building year-round profits within core product categories including garden care, landscaping, outdoor living garden design, pet, speciality food and catering, home, gift and clothing, and plants. Each year the show attracts thousands of buyers from top retailers, such as leading UK garden centres, builders' merchants, multiple retailers, and DIY stores. To keep up-to-date on all the latest news log onto www.gleebirmingham.com or call 020 3033 2160 to find out about exhibiting.