GIMA announces new council
Company: GIMA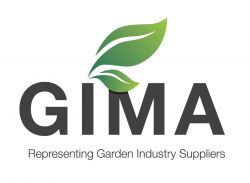 The Garden Industry Manufacturers' Association's AGM took place on 12th April at Ettington Chase Hotel, Stratford-Upon-Avon, with over 65 members in attendance.
During proceedings Chris Ramsden of Hozelock was pleased to pass the mantle of GIMA President over to Richard Pyrah of Kelkay after two years at the helm. The role of Vice-President will now be undertaken by Westland's Simon McArdle. Elsewhere the role of Treasurer has been retained by Nigel Thompson of Nigel Thompson Associates. The role of Honorary Secretary for 2018/2019 will now be the responsibility of Craig Hall of Deco-Pak.
New council members elected for 2018/2019 include Dan Durston of Durston Garden Products, Neil Sims from The Scotts Miracle Gro Company, and Gardman's Scott McCabe, the latter of whom was previously co-opted onto Council.
These latest appointments means the GIMA Council 2018/2019 is now 11 members strong, made up of the following:
Richard Pyrah, Kelkay
Chris Ramsden, Hozelock
Craig Hall, Deco-Pak
John Gomersall, Forest Garden
Heather Culpan, Burgon & Ball
Simon McArdle, Westland Horticulture
Matt Jackson, Mr Fothergill's seeds
Mark Butler, Vitax
Scott McCabe, Gardman
Neil Sims, The Scotts Miracle Gro Company
Dan Durston, Durston Garden Products
During his address, GIMA's new President, Richard Pyrah of Kelkay said: "With a strong Council of representatives from a range of membership, GIMA is in safe hands. I am sure we will see some great things come forward for you all to support and get involved with for the benefit of your businesses." He also thanked the GIMA members for their support and encouragement, and also expressed his gratitude to the GIMA Council for their continued support throughout 2017. Richard continued: "Chris has provided me with big shoes to fill and I'd like to thank him for his amazing work as GIMA President. I also look forward to working with Vicky and the team towards GIMA's goals in 2018/2019."
The Association also reported a strong financial position with a healthy operating profit being recorded.
Membership of GIMA is open to all manufacturers and suppliers of products to the garden retail sector, with a UK or European base.
For further information about GIMA and the benefits membership brings visit www.gima.org.uk or contact the GIMA office on 01959 564947 or email info@gima.org.uk