GCA welcomes 10 new members in 2021
Company: GCA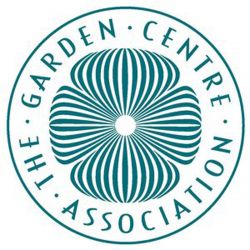 The Garden Centre Association (GCA) has seen a number of new members join in 2021 – with 10 signing up so far this year (2021).
These include two centres from Squire's Garden Centre, an additional centre for Webbs, Coolings and Creative Gardens, as well as other independent garden centres from across the country.
Iain Wylie, Chief Executive of the GCA, explained: "We'd like to welcome all of our new members, Coolings Wych Cross, Creative Gardens Logwood, Gates Garden Centre, Moss and Moor, Raglan Garden Centre, Squires Garden Centre Frensham, Squires Garden Centre Wokingham, Webbs Cheltenham, Woodworks Garden Centre and Simpsons at Happy Plant, Mintlaw, Scotland.
"It is a real pleasure to welcome these new members, especially after such a difficult year. We accept applications at any time of year, and we have already received interest from other centres, which will increase this record total even further, so if there are any centres out there thinking of joining us, then please don't hesitate to get in touch."
These centres have already received visits from their regional inspectors, which differ from the GCA's annual inspections as the date is pre-arranged, rather than unannounced, in order to give new members a chance to meet their inspector and be talked through the process.
Gordon Emslie, one of the GCA's regional inspectors, said: "I recently visited two of the new centres and they are already doing a great job, and, now that they are members, they will benefit hugely from our inspection process as well as our annual conference, where they can network with other centres.
"Our members say our unique annual inspections and feedback sessions are one of the biggest benefits of membership. The inspections are a fantastic operational, management and motivational tool which helps towards improving standards within a business as well as helping colleagues develop their skills. These combine to keep everyone on their toes and ensure we're always striving towards achieving operational excellence.
"We always aim to help our members achieve the highest standards across all areas of their businesses including customer service, merchandising, plant quality and marketing."
GCA members are also able to access the Association's e-learning initiative Garden Retail Online Workshops (GROW), which helps member garden centres keep their customer service at the highest standards.
Mike Burks, GCA Chairman, said: "There are so many benefits for centres to join an organisation like ours. We're a friendly and inclusive bunch and membership enables businesses to easily share best practice, experiences and ideas, which helps them make positive and proactive decisions.
"We also help members to achieve high standards in areas like customer service and plant quality, which are important in ensuring they stand out from their competitors."
Other benefits include access to the GCA's Barometer of Trade results, this allows members to compare their trading positions with other member garden centres.
Squire's Garden Centres also added a further two centres to member status, bringing their total number of centres to 16.
Sarah Squire, Chairman of Squire's Garden Centres, said: "I am delighted that our Frensham and Wokingham centres, the newest additions to the Squire's family of garden centres, have passed their inspections and are now members of the GCA.
"The application process was very straightforward, and now all our 16 garden centres are GCA members. It is a fantastic organisation to belong to as it represents leading garden centres in the UK and sets the benchmark for high retailing standards within the industry through annual inspections.
"Membership also brings a host of other benefits, from networking and sharing best practice, to online training workshops and the GCA Conference.
"My father Colin was one of the initial group garden centre entrepreneurs who founded the GCA back in 1966 and we have enjoyed the benefits of membership ever since."
One of the independent garden centres to pass their inspections was Moss and Moor in Ilkey, Yorkshire.
Louise Miller, Co-owner of Moss and Moor said: "We were delighted and proud to have achieved such great feedback from our GCA inspection. Achieving membership was important to us, as we saw it as a way to ensure customer confidence in a start-up business – enhancing our reputation.
"Developing and opening a purpose-built garden centre, against the backdrop of 2021, has been a huge challenge. As new entrants to the industry, Gordon's feedback was extremely valuable as we look to shape the business for the future.
"The application process was helpful in reflecting upon and critiquing our own standards. We are now able to use those criteria to maintain standards throughout the year – our next challenge will be topping our score in 2022!"
For further information, please call 01244 952170. Alternatively, please visit www.gca.org.uk, www.facebook.com/pages/GardenCentreAssociation or www.twitter.com/GC_Association.