GCA to welcome inclusion and diversity consultant at 2022 conference
Company: GCA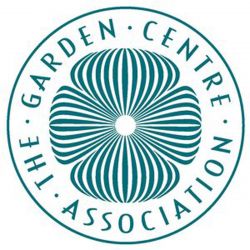 Consultant, public speaker and author Linbert Spencer OBE will be presenting at the Garden Centre Association's (GCA) annual conference in Blackburn in January (January 23 until 26, 2022).
Garden centre owners, managers and their teams will hear from Linbert on Monday, January 24 and discover how to leverage diversity to enhance their organisation's corporate culture and business outcomes.
Iain Wylie, GCA Chief Executive, explains: "Linbert has been helping organisations and individuals to transform themselves for more than 30 years. He specialises in inclusion, leadership, performance management, personal development and coaching, which will be a perfect fit for our Monday presentations, where speakers are focused on the operational side of our members' businesses.
"He is also a prolific public speaker, who will really engage with our attendees, and has led workshops in more than 20 countries, as well as across the UK. His level of expertise has been passed on through his books 'The Diversity Pocket Book' and 'How to Build a Multi-Ethnic Church' and he has co-authored 'Introducing the Business of Inclusion' with Paul Anderson-Walsh."
A former professional actor, international athlete and television presenter, he established Linbert Spencer Consultancy in 1990, co-founded The Windsor Fellowship in 1986 and The Centre for Inclusive Leadership in 2017 and has held CEO positions in many other organisations too.
He has also appeared in many documentaries and programmes for both television and radio including two appearances on BBC One's Question Time.
Linbert holds various Trustee positions, including Trustee of the HEART Academies Multi-Academy Trust and of the Harpur Trust, a grant making Trust with responsibility for four independent schools in Bedford.
Iain adds: "We are very much looking forward to Linbert taking to the stage and sharing his wealth of knowledge.
"Our industry is very diverse and it will be fascinating to hear how garden centres and their teams can best support their business strategies and relationships externally, with the wider public, while also gaining confidence internally too."
The GCA's annual conference will be held at the Mercure Blackburn Dunkenhalgh Hotel and Spa in Blackburn, Lancashire from January 23 until 26, 2022 and places can be booked via www.gca.org.uk.
The conference pages on the website will be updated with speaker announcements and full listings as the programme develops and exact timings are confirmed. There is also a dedicated email for any queries members, and those wishing to book for the event, may have: conference@gca.org.uk.
Linbert Spencer OBE will be speaking to attendees on Monday, January 24.
For further information, please call 01244 952170. Alternatively, please visit www.gca.org.uk, www.facebook.com/pages/GardenCentreAssociation or www.twitter.com/GC_Association.