GCA conference attendees to learn about mindfulness from Buddhist monk
Company: Garden Centre Association's (GCA)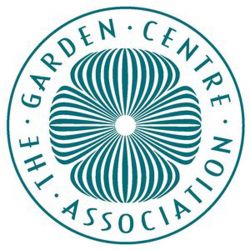 A buddhist monk who specialises in teaching mindfulness meditation will be taking to the stage at the Garden Centre Association's (GCA) annual conference in Bristol this month (January 26 until 29, 2020).
Attendees to the conference at Mercure Bristol Grand Hotel will be able to hear from Gelong* Thubten on Monday, January 27.
Iain Wylie, Chief Executive of the GCA, explained: "Mindfulness is becoming increasingly popular as a form of non-religious meditation and we're looking forward to hearing from Thubten who will be talking about it in more detail and how it can help attendees reduce stress and develop more focus and mental clarity."
In 1993, in his early twenties, Thubten suffered with stress and decided to go to a monastery to learn meditation. Initially only planning to stay for a year, he ended up ordaining as a Tibetan Buddhist monk at Kagyu Samye Ling in Scotland, Europe's oldest and largest Tibetan Buddhist monastery, where he is now one of the most senior monks.
Thubten specialises in teaching mindfulness meditation internationally, in businesses, hospitals, schools, universities, prisons and addiction centres. He has been teaching for more than 20 years and is a world pioneer in the mindfulness movement, as he introduced it to these sectors many years before the trend became popular. He is now considered as one of the UK's most influential teachers in the field.
He has worked with clients including Google, LinkedIn, Siemens, Lloyds Bank and more and often trains staff at organisations on an ongoing basis, visiting their offices regularly and providing talks, workshops and training programmes for all levels.
Funds raised by Thubten's work go to charity, to build mindfulness training centres. He is director of three centres in the UK in Scarborough, Cardiff and near the banks of Loch Ness.
He is a Trustee of two charities, Samye Foundation Wales, which promotes mindfulness throughout Wales and ROKPA International, a humanitarian aid charity based in Switzerland with projects in some of the poorest and most remote areas of the world, providing the destitute with food, healthcare and education.
He has also worked as a meditation consultant on Hollywood Marvel movie, Dr. Strange.
Thubten's book 'A Monk's Guide to Happiness' was released in June 2019 and reached number three in the Amazon bestseller list, as well as number one in several categories.
Iain added: "Thubten has been taught by some of the world's greatest masters of meditation, and he represents a traditional and authentic training in meditation and Buddhist philosophy, and yet is able to translate that knowledge into a non-religious format which can be of benefit to all in this hectic modern world.
"We think our members will really benefit from hearing from Thubten and all about his amazing work. We hope they will feel inspired by him and consider taking up meditation and mindfulness to help with their daily lives."
The GCA's 2020 conference will be held at Mercure Bristol, Grand Hotel in Bristol from January 26 until 29 and places can be booked via www.gca.org.uk.
Thubten will be speaking to attendees on Monday, January 27.
For other information, please call 01244 952170, visit www.gca.org.uk, log on to www.facebook.com/pages/GardenCentreAssociation or follow the organisation on Twitter at www.twitter.com/GC_Association.