Former UK Ambassador 1st speaker unveiled for 2018 GCA conference
Company: GCA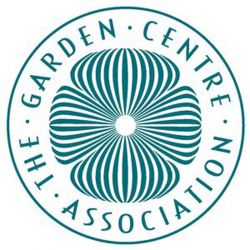 Former UK Ambassador Charles Crawford has been announced this month (November) as the first speaker booked for the Garden Centre Association's (GCA) 52nd annual conference in Warwickshire in January (January 21 until 24, 2018).
Garden centre owners, managers and their teams who attend the event in Stratford-upon-Avon will be offered expert advice by Charles on the art of negotiation on Tuesday, January 23.
Iain Wylie, Chief Executive of the GCA, explained: "Charles is a highly skilled negotiator and mediation specialist. He draws on 28 years' experience in the UK diplomatic service, much of it in central and eastern Europe, where he served as UK Ambassador to Poland (2003-2007) Serbia and Montenegro (2001-2003) and Bosnia and Herzegovina (1996-1998).
"He is also a well-known commentator on international issues appearing on the BBC, Sky, ITV and CNN, has written for the Independent, Guardian, Daily Mail, Sun, National Review Online and Radio Free Europe and is also on the Daily Telegraph comment team."
He will be speaking at the GCA's annual conference on Tuesday, January 23.
"Tuesday is always our day for strategy, so Charles will be joining other keynote speakers giving talks on subjects such as the economy, challenges facing business and direction of future market trends with an emphasis on maintaining and enhancing profitability. We'll be announcing the details of our other guest speakers very soon."
The GCA represents nearly 200 garden centres nationwide. Through sharing information and its inspection programme, the organisation helps members to achieve high standards in customer service, plant quality and reliability.
The GCA's annual conference will be held Crowne Plaza Hotel in Stratford-upon-Avon from January 21 until 24, 2018. More than 300 delegates are expected to attend the event. Places for the event can be booked via the GCA website www.gca.org.uk.
For other information, please call 01244 952170, visit www.gca.org.uk, log on to www.facebook.com/pages/GardenCentreAssociation or follow the organisation on Twitter at www.twitter.com/GC_Association.