Forest Garden put their best foot forward for charity!
Company: Forest Garden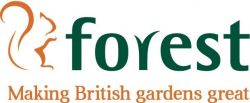 Employees at Forest Garden have swapped their work shoes for welly boots today (20th September) to help raise money for charity.
Earlier this year the UK's leading manufacturer of timber garden products announced the continuation of its partnership with gardening charity Thrive for the fifth year running. To show its continued support, Forest Garden staff are taking part in Thrive's first ever major fundraising day - 'Wear Your Wellies to Work.'
"We are delighted to be involved, it's a simple, fun idea and one that we hope will help Thrive raise lots of money," said Nicola Simpson, head of marketing for Forest Garden.
The company also donated one of its new Boot Stores for Thrive to use as a competition prize, especially painted for this fundraising event.
Since 1978 Thrive has been helping change the lives through gardening for people living with disabilities or ill health. The charity supports them with gardening projects at home, on allotments, in community settings and also gives them the opportunity to attend structured horticultural therapy programmes at its own gardens in London, Reading and Birmingham.
Sandy Fitzgerald, business development manager at Thrive, said: "We're delighted that organisations throughout the UK have followed Forest Garden's example in this fundraising campaign. We are asking people to raise funds to enable us to improve accessibility across all of our sites, bringing horticultural therapy to more people living with disability, illness or vulnerability. We are asking everyone who dons their wellies to work to donate as much as they can afford and also non-participating colleagues to dig deep into their pockets. It's all for a good cause and we hope to make this an annual event in everybody's calendar!"
For more details visit www.forestgarden.co.uk
For more details on Thrive or to donate visit www.thrive.org.uk/wear-your-wellies-day.aspx