Excellent customer service rewarded
Company: Kelkay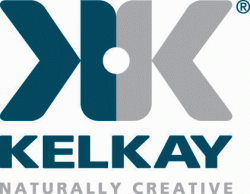 Dealing with tricky consumers can be quite a challenge requiring patience as well as great communication skills and a detailed understanding of the product as well as business relationships.
David Coton, partner at GardenSite.co.uk and a loyal Kelkay customer, knows only too well how hard it can be to join up all the pieces when a product sale goes wrong. So he was particularly impressed when Kelkay were able to sort out his consumer's problem resulting in complete resolution of what could have turned into a difficult situation.
In fact, he was so impressed that he dedicated the annual GardenSite award to Leanne Arrowsmith in the Kelkay customer services team, commenting "Leanne was able to take immediate action with a very positive and reassuring tone. She dealt with the problem very efficiently and it was a real pleasure to deal with her. We all love working with Kelkay because the team are so helpful and dynamic in all respects"
Leanne was presented with her award at Kelkay Head Office by a proud Antony Harker who said "We very quickly hear if things don't go quite right, so it is so great to hear about the successes and acknowledge someone on the team who really goes the extra mile for our customers."

"I'm just doing my job, but it's lovely to know that someone has noticed! The whole team handles challenging situations every week, but it's rare for someone to make the effort to mark our success in this way. We are all pretty chuffed!" said Leanne.

To find out more about Kelkay and their successful garden landscaping products, go to www.kelkay.com or e-mail the general enquiries office on salesenquiries@kelkay.co.uk or call to speak to us on 01405 869333.