Durstons' Dan takes up a position on GIMA Council
Company: Durston Garden Products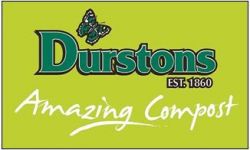 Director and National Sales Manager, Dan Durston of Durston Garden Products is one of three new Garden Industry Manufacturers' Association (GIMA) council members appointed at last months AGM held in Stratford-Upon-Avon.
Dan is a sixth generation member of the Durston Family owned company in Somerset which has been in business for over a century and a half and is delighted to be part of the now eleven strong GIMA council team.
"I am really looking forward to being part of a great and diverse range of GIMA team councillors and working together for the benefit of the organisation which represents manufacturers and suppliers to the garden retail industry both here in the UK and in Europe", says Dan.
Dan will hold the office of councillor for a twelve month period taking him into the Spring of 2019.