Chris Buck joins the Elho team
Company: Elho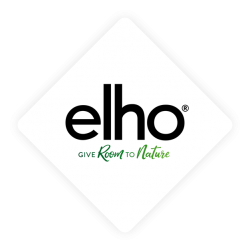 Elho welcomes Chris Buck to their UK sales team as representative for the Midlands. Chris joins Elho with nine years' experience in sales and customer development, previously working with the Scotts Miracle-Gro Company.
Chris said, "I was attracted to working with Elho as they are the market leader in Europe and have a strong basis for expansion in the UK, achieving double digit growth year on year. The move also offers career progression, with more account responsibility.
"It was great to join the team at Glee last month and show existing and new customers our exciting innovations for 2018. My favourite has to be the Green Basics Grow House Flower Bridge, which won a Glee New Product and Consumer Choice Award. A great start with Elho!"
Chris is working with garden centres to find the right ranges, and most effective merchandising and point of sale to inspire consumers, all based on their individual customer demographics.
David Nicholson, Elho's Sales Manager for the UK and Ireland, says, "We are delighted to welcome Chris to the team and to have him on the Elho stand at Glee 2017. With his strong background in the garden industry, I look forward to working with Chris to widen Elho's reach into the UK market and build on our continuing success of previous years."
About Elho
Elho is the European expert with more than 53 years' experience in the product development, production, marketing and sales of synthetic pottery and related products. Every year Elho launches dozens of innovations that continuously inspire the consumer with well-designed, functional and colourful products. Elho has been in the UK for over 15 years and works in partnership with garden centres and all outlets to create enticing instore displays that excite the consumer and lead to more sales per square metre.