Char-Broil promotes high-performing sales manager
Company: Char-Broil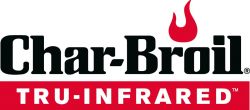 Char-Broil is delighted to announce that Luke Hopkins, formerly Char-Broil UK National Sales Manager has been promoted to General Sales Manager for UK and Ireland.
Luke has been with Char-Broil for just over a year, and during that time has helped increase distribution and build sales to unprecedented levels for the brand in the UK.
In his new role, Luke will be firing up Char-Broil's business even further within the UK and Ireland, and identifying and developing additional retail channels for the brand and its best-selling ranges.
"We're delighted to give Luke the promotion he truly deserves," says Ian Railton, Managing Director, Char-Broil Europe. "He's responsible for an impressive uplift in our UK sales and has the energy and focus that we need to help build the Char-Broil brand even further in both the UK and Ireland."
Luke has strong knowledge and experience from within the industry, having worked previously at Landmann and the Van Hage Garden Centre in Peterborough. He's now also a director of the Leisure & Outdoor Furniture Association (LOFA) working to promote brands within the UK gardening industry.
Char-Broil UK has had a very successful start to the year, with an increased number of retailers and garden centres taking on a wider selection of the brand's innovative Gas2Coal and TRU-Infrared BBQ grills – including strong take-up of the new Performance Pro and Performance Core models, which are new for 2022.
About Char-Broil®: The family owned manufacturer of charcoal, gas and electric outdoor grills, smokers and grill accessories is a subsidiary of W.C.Bradley Co and is based in Columbus, Georgia, USA. Char-Broil has been making barbecues for over 40 years, since 1948. Char-Broil® is a market leader in the US gas grill segment and also sells outdoor cooking equipment in Canada, Latin America, Australia and across Europe. Char-Broil® is the leader in infrared grilling technology, known as TRU-InfraredTM. Char-Broil's European head office is based in Hamburg, Germany. The UK HQ is in Witney, Oxfordshire.