Char-Broil new team appointment
Company: Char-Broil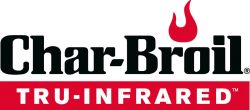 Due to the continued growth of the brand and a boom in sales for its highly-rated BBQ grills, Char-Broil has appointed Daniel Grundy as its new Sales Representative for UK & Ireland. Effective immediately, Daniel's new role will be to forge new – as well as maintain and grow existing - relationships with Char-broil's key retailers within the UK and Ireland.
Daniel has strong knowledge and experience in sales after 10 years in retail within the motor industry, during which time he delivered strong sales growth figures year on year.
"We're delighted to welcome Daniel to the Char-Broil team," says Luke Hopkins, National Sales Manager for Char-broil UK: "Daniel comes with extensive sales experience and a strong set of customer service and consumer support skills."
"Daniel's main responsibility will be to support our accounts in all aspects of the sales journey, and help them in delivering a high level of customer satisfaction to the consumer. He will be in regular contact with our accounts to ensure they have the support they require.
"We have a fantastic line-up of products for 2022 with new models across our innovative, best-selling TRU-Infrared and hybrid Gas2Coal ranges, and we look forward to working with Daniel to continue driving the success of the Char-Broil brand in the UK"
Daniel, who has a diploma in Electronic Engineering and a proven track record in exceeding sales targets even during the pandemic, adds: "I'm looking forward to contributing to the further growth of Char-Broil in the UK and to building relationships with both existing and new customers. It's an exciting time for the brand and I'm thrilled to be joining its dynamic UK team."
Daniel will be working out of the UK HQ in Witney, Oxfordshire
About Char-Broil®: The family owned manufacturer of charcoal, gas and electric outdoor grills, smokers and grill accessories is a subsidiary of W.C.Bradley Co and is based in Columbus, Georgia, USA. Char-Broil has been making barbecues for over 40 years, since 1948. Char-Broil® is a market leader in the US gas grill segment and also sells outdoor cooking equipment in Canada, Latin America, Australia and across Europe. Char-Broil® is the leader in infrared grilling technology, known as TRU-InfraredTM. Char-Broil's European head office is based in Hamburg, Germany. The UK HQ is in Witney, Oxfordshire.