Changing of the guard at Stax Birmingham
Company: Stax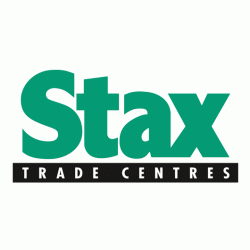 Stax Trade Centres has announced that Philip Joyce will be joining the team as Branch Manager designate at their Birmingham location. This follows closely with the news that current Branch Manager, David Scully will be retiring next Spring after 25 years loyal service with the company.

It was Phil's impressive CV that put him in good stead for the role and eventually led to him being offered the job with the leading DIY and garden wholesaler. Most recently he worked with Poundland as a General Manager servicing 370 stores in a warehouse and transport operation where he was responsible for 550 staff.

Before this he spent 25 years working his way through the ranks at Wilkinson Hardware Stores. Starting as a single store manager, progressing to regional manager and finally rising to General Manager of distribution servicing 234 stores and 1,600 employees.

The Birmingham Branch are looking forward to making use of Phil's skills, in particular his extensive experience in staffing, health and safety and most importantly customer experience.

Operations Director, Nigel Wright commented: "We're delighted that Phil is joining the team and taking over from David who we will all be sad to see leave. There are some big shoes to fill in the role, but we're confident that we've found the right man for the job.

Phil was a stand out applicant, his CV is exemplary and he's a man we feel has the right experience and attitude
to carry the Birmingham branch forward. We wish David all the best with his impending retirement, he truly
deserves it and his 25 year legacy won't be forgotten."

Phil is due to start at the Birmingham branch in the New Year where he will begin a three-month handover and induction period and be formally welcomed to the team.