Caroline Tatham to host talk at Wyevale Nurseries' Open Day
Company: Wyevale Nurseries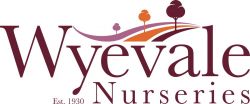 The founder and Principal at the Cotswold Gardening School has been announced as one of the guest speakers at an Open Day being held this month (June, 2016) at a nursery in Hereford.
Caroline Tatham will be hosting a talk entitled 'From Wyevale to Highgrove' on Thursday, June 30 at Wyevale Nurseries.

She explained: "I'm delighted to have been asked to speak at Wyevale Nurseries' Open Day. I plan to put together a slide show presentation that covers the designing, building and planting of the Festival Gardens and celebrity stage at RHS Malvern Spring and Autumn shows.
"I will also include examples of using Wyevale plants for large scale private client work in both renovation of historic gardens and the creation of new borders on a large scale. Finally, I will cover the exciting process of designing, building and planting the speakers stage for this year's Highgrove Garden Festival."
Caroline is a qualified lecturer with many years' experience teaching professional garden design and planting design as well as practical horticulture. She graduated as top student from the English Gardening School in London and was runner up for a Society of Garden Designers Student Award that year. Caroline has also taught and now externally assesses student work at The English Gardening School.
She is also a well-recognised garden and planting designer, who runs Cotswold Garden Design. She has mentored aspiring garden designers in the Festival Show Garden category at the RHS Malvern Spring Festival.
Caroline has a number of awards to her name, including a collaboration at RHS Chelsea Flower Show and building the Celebrity Stage at RHS Malvern Autumn and Spring Shows.
Adam Dunnett, Sales and Marketing Director at Wyevale Nurseries, said: "We're thrilled to have Caroline as one of our guest speakers at our Open Day. This event is aimed at our garden designers and landscape customers. We're looking forward to Caroline's talk and it's definitely not to be missed.
"Last year Caroline was invited to provide floristry demonstrations for an event at the Royal Garden at Highgrove and she was then asked to design and build the stages at this year's Highgrove Gardens Celebrated. Caroline has a wealth of knowledge to share."
All the courses at the Cotswold Gardening School have been written by Caroline and are taught using her methods with real life examples from her garden design practice.
Adam added: "During our Open Day attendees will tour our 70-acre container nursery site where we grow more than 1.5 million plants annually, including more than 1,000 different varieties. Our team will also be on hand to share their expertise in plant selection and product knowledge."
The event will start at 10am with a welcome speech and coffee. There will then be a nursery tour and a talk by Caroline. To follow will be a complimentary lunch and at 2pm a talk from Kate Durr, a garden designer and TV presenter, and then another nursery tour. The Open Day will finish at around 4pm.
If would like to attend the Open Day, please email Carol Dickinson, Customer Support and Innovation Manager, via carol@wyevale-nurseries.co.uk or call 01432 845200.
For further details about Wyevale Nurseries, which is based in Hereford, please call 01432 845 200, visit www.wyevalenurseries.co.uk, follow the company on Twitter at www.twitter.com/WyevaleNurs or log on to www.facebook.com/WyevaleNurs.