Carol promoted to Head of Business Support
Company: Wyevale Nurseries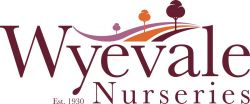 Carol Dickinson from Hereford has this month (January, 2020) been promoted to Head of Business Support at Wyevale Nurseries.
The 52-year-old's role includes maximising the new IT system's potential, overseeing the customer service team, developing and improving administrative policies and procedures and planning and implementing the marketing strategy.
Andy Johnson, Managing Director at Wyevale Nurseries in Hereford, which celebrates its 90th Anniversary this year, said: "I'm pleased to announce Carol's appointment to Head of Business Support. We have recognised the importance of streamlining the businesses and being innovative in our approach to the future.
"Following last year's appointment of our new Commercial Sales Director, Ian Wright and expansion of the sales and administration team we are now centralising all IT, marketing and administrative support into one department and Carol's role is to head up this department.
"Over the past two years Carol has worked relentlessly to develop and implement our new business process management software, our ERP system.
"She is now a key member of the Senior Management Team and we hope the recognition of this in the business support role will bring together the central business functions of IT, marketing and administrative support to allow for a more joined up approach in delivering our business plan objectives."
Carol has worked for the company for 22 years and prior to her promotion she was the Customer Support and Innovation Manager at Wyevale Nurseries.
The mother-of-two added: "Although the powerhouse of the business is the growing divisions, the vision has always been to support the growing operations to allow them to get on with what they do best.
"To do this we have established a simple and effective central Business Support service. By bringing together the technological, marketing and administration sections of the business we can exploit synergies between them to drive the business forward.
"A united team with a common purpose is always a strength to be reckoned with and we are extremely excited to help the business continue to flourish on the back of one of our most successful years."
In her spare time Carol enjoys gardening and relaxing with friends and family.
For further details about Wyevale Nurseries, which is based in Hereford, please call 01432 845 200, visit www.wyevalenurseries.co.uk, follow the company on Twitter at www.twitter.com/WyevaleNurs or log on to www.facebook.com/WyevaleNurs.