Boyd Douglas-Davies awarded the HTA Pearson Medal
Company: HTA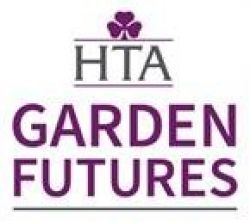 Boyd Douglas-Davies, CEO of Hillview Garden Centres, was awarded the HTA Pearson Memorial Medal at the HTA Garden Futures dinner, which took place at Heythrop Park in Oxfordshire on 4 October. This award, in memory of the HTA's first general secretary Charles Pearson, is presented annually to an individual for outstanding service to the garden industry.
With over 30 years of experience in the UK retail industry, specialising in garden and shopping centre operations, Boyd is always eager to develop new sales channels and revenue streams. Having started his career working at his father's garden centre as a schoolboy he was soon hooked. He went on to train at Pershore College before embarking on his career which has seen him successfully pioneer innovative sales concepts which are widely used in the sector today.
Former CEO of Webbs of Wychbold he is now CEO of Hillview Garden Centres. A relatively new kid on the block, the group now comprises of 11 garden centres across middle England. Developments at the centres include refurbished plant and horticultural departments along with extended catering facilities and the introduction of hugely successful soft play barns.
A trustee of Greenfingers he is also the founder of Garden Re-Leaf Day, the hugely successful annual industry event, raising valuable funds for the charity.
Presenting the award, HTA President Adam Taylor said, "Boyd is undoubtedly a really worthy winner of this award dedicating so much of his time to our industry. With such enthusiasm he is always eager to share his knowledge and expertise and as the founder of Garden Re-Leaf Day has really galvanised support for raising funds for Greenfingers in a fun and inspiring way."
Following on from the HTA Garden Futures Conference, sponsored by Hozelock, the dinner brought together garden retailers, growers and suppliers from across the industry. After dinner Tom Heap, journalist and broadcaster, spoke about his experiences as a Countryfile presenter and his role in tackling some of the key issues on the programme – many of which have synergies with the horticultural industry. Charity partners for the dinner were Greenfingers and Perennial.
The night was concluded with the presentation of GTN's Greatest Garden Retailing Awards which saw Aylett Nurseries, GCA, Perrywood Nurseries, Castle Gardens and Smart Garden Products win gold awards.
Further information about the HTA Garden Futures Conference – Garden Retail – the great escape – will be available at www.hta.org.uk/gardenfutures