Blue Diamond's Richard Hemans is appointed Chartered Director
Company: Blue Diamond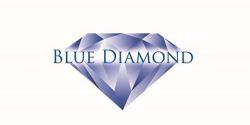 Richard Hemans, Group Finance Director of Blue Diamond Garden Centre Group, has successfully gained admission as a Chartered Director, the Institute of Director's prestigious and practical qualification for company directors and board members, following a rigorous process that has taken over two years.
This qualification enables candidates to demonstrate their understanding and knowledge of the role of a director and the role of the board across four key areas covering strategy, finance, leadership and stakeholder management. It is tested by two exams before the final stage where applicants are invited to demonstrate their significant experience as a director in five key areas, evidenced through interview by two peer reviewers, and supported by a portfolio that documents their directorial roles.
Richard says, "I am thrilled to have been admitted as a Chartered Director. I have enjoyed the experience immensely and look forward to applying what I have learnt in my executive role at Blue Diamond and perhaps one or two non-executive positions. This has been a very rewarding and challenging process that I would recommend wholeheartedly to both aspiring and incumbent company directors."
Richard is a chartered accountant and currently works as the Group Finance Director and Company Secretary for Blue Diamond, the third-largest garden centre group in the UK with seventeen garden centres and restaurants, 1,500 employees and a turnover of £85m.
Blue Diamond is a genuine Guernsey success story, owned and managed in the island, tracing its roots back to 1904 when it was founded as a grower and exporter of produce made locally in Guernsey. Blue Diamond employs over 100 people in Guernsey at Group Head Office and Le Friquet Garden Centre, and actively supports their training and development. For more information on Blue Diamond visit www.bluediamond.gg.