BHETA recruits Sofia to its member services team
Company: BHETA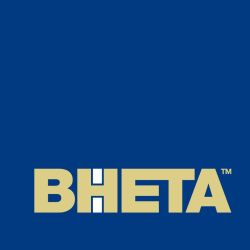 BHETA has appointed Sofia Sanchez to its members services team. As member services co-ordinator, Sofia will be focussing on member relationships in terms of answering queries and providing information updates. She will also be responsible for marketing and networking opportunities for export and as well as with UK retailers throughout housewares, DIY, small domestic electricals and garden. Sofia will also be undertaking a similar role reference the Exclusively housewares, small domestic electricals and gift exhibition which is owned by BHETA.
Sofia will be based at BHETA's headquarters at Vyse Street, Birmingham. Brought up in Birmingham, she previously worked as a legal assistant. Commenting on her new role at BHETA Sofia said, "I'm delighted to be joining the BHETA team in a role that is so varied and positive. With all the new consumers who have entered the market over the last two years, home and garden products remain a huge opportunity despite the current challenges. I can see that providing advice, retail contacts and the latest industry data to members is crucial which means that BHETA is a really important resource for members. It's great to be part of delivering that support."
Will Jones, Chief Operating Officer at BHETA added, "Member services is one of the key parts of BHETA's offer, alongside market data, lobbying and retailer networking, so I'm delighted that Sofia has joined the team and is able to help
members realise opportunities and find a collective approach to current challenges."
Further information about BHETA's extensive programme of events and initiatives together with all BHETA member services can be found on the BHETA website www.bheta.co.uk or by contacting the BHETA Member Services Team on 0121 237 1130.