BBC comedian to return to compere GCA awards dinner
Company: Garden Centre Association's (GCA)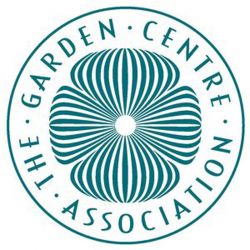 Stand-up comedian and comedy writer Jo Caulfield will be returning to compere the Garden Centre Association's (GCA) conference awards' dinner this month (January, 2020).
The awards dinner will take place on Tuesday, January 28 during the GCA's annual conference from January 26 until 29 at the Mercure Bristol, Grand Hotel in Bristol.
Iain Wylie, Chief Executive of the GCA, said: "We're big fans of Jo and she first compered for us during our 2018 conference, so we are thrilled to be welcoming her back.
"Jo has appeared on many well-known TV shows including 'Mock The Week' and 'Never Mind the Buzzcocks. She has also appeared on Michael McIntyre's Comedy Roadshow and was a regular warm-up performer for the BBC's 'Have I Got News For You' show for many years.
"She has her own acclaimed shows on BBC Radio 4, the 'It's That Jo Caulfield Again' and 'Jo Caulfield Won't Shut Up'. She also regularly appears on The News Quiz, The Now Show and The Unbelievable Truth."
When she's not performing, Jo writes for other comedians including Ruby Wax, Ant and Dec and Graham Norton.
Iain added: "It's not too late to book if you are hoping to attend, please visit the members' section of our website via www.gca.org.uk to secure your place.
"With a super venue, a great line-up of speakers and plenty of opportunities to catch up with old friends from the industry, this year is definitely the conference to attend if you've never been before."
The GCA's 2020 conference will be held at Mercure Bristol, Grand Hotel in Bristol from January 26 until 29 and places can be booked via www.gca.org.uk.
For other information, please call 01244 952170, visit www.gca.org.uk, log on to www.facebook.com/pages/GardenCentreAssociation or follow the organisation on Twitter at www.twitter.com/GC_Association.